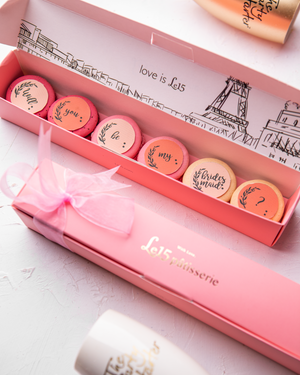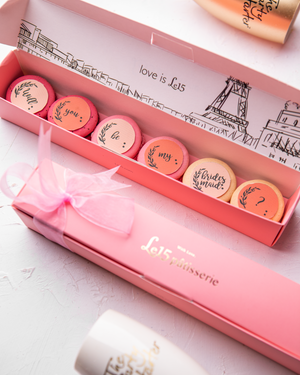 We LOVE being a part of your special moments!
Why le15?
Our mission has always been to bring satisfaction and spread joy to our customers and we are always at your service for your gifting requirements.
We offer unique gifting ideas for all kinds of celebrations - Baby Announcements, Birthdays, Anniversaries, Weddings, Corporates and much more!
1. Get in touch with us
We know how challenging it could be to pick the right Gifts for your loved ones and that's where we come in! Our team is equipped with all Gifting solutions you need to make a right and effortless decision. Schedule a call or meeting with us and get a Le15 Representative assigned to you today :)
2. Share your requirements
We're here to hear! This is where you tell your Le15 Representative everything that you have imagined your gift to be and what you're looking for so they can understand your requirements and help you better with the correct gifting solutions
3. Pick the right option
From selecting your product assortment to exploring options for the look of your hamper, our team is here to get creative with you. We will ideate with you and guide you at every step to turn your thoughts into things.
4. happiness delivered
Once you are happy with all the final details, we will take it from there. Right from curating your gift hamper to having it delivered to your and your loved ones' doorstep, we will constantly be in touch with you for the entire process and for any assistance you may need later!
LEAVE US YOUR DETAILS!
Our team will reach out to you within 24 hours.
Brands we have worked with
customized desserts
Our menu is large and only growing, spanning everything from macarons and cakes, to hot chocolate and dipkies, and a whole lot more!
CUSTOMISED PACKAGING
Your branding is the voice of your business, and our packaging options are malleable enough to incorporate your brand colours and logo seamlessly.
corporate gifting
We'll customise our products around both your theme and budget in order to ensure you get the very best for you and your team.